My thoughts...
You have to work for everything in life, nothing is ever handed to you for free. As long as I have been in business I have always had to earn everything that I worked for. I never let anything get in my way as long as I was focused on my goals. With little to no help, I was able to successfully grow my own company to an international business.
What I Do...
Business & Esports Development
Creation of long-term value for an organization from customers, markets, and relationships.
Consulting
Expert and experienced professional in Esports and Entertainment industry.
Marketing & Analysis
Developing business plans that presents information regarding the Esports and Gaming market.
Graphic Design
Developing personal professional branding for Organizations, Companys, and Content Creators in the Esports and Gaming industry.
Contracting
I will help you know which contract you need and everything that comes with it, to make sure you and your employees are safe.
Legal
I will aid your business in knowing what you can legally do in order to start operating and contracting employees or professional players.
Sponsorships
I can help you find and bring on board, the correct individuals to start building a real and powerful sponsorship deck.
Finances
I will help you understand how and what you need to spend your money on for it to be invested correctly, and not wasted.
Sales
I am here to help and offer you a fresh perspective which will accelerate your growth in sales and dramatically improve your numbers.
Social Media
I can help you use social media effectively and raise your brand awareness, deliver traffic, and keep your company's reputation top-of-mind.
Organizational Development
I can help you organize everything and make sure your employees are working on the correct tasks for you to work more efficient.
My Career Timeline
Graphic Designer

When I was 10 years old I started my first business as an independent graphic designer. I would target the gaming industry to get clients and then I caught my first big break that changed everything. Titanium Fireworks which is one of the largest companies that do the Fireworks show during New Year's Eve, they had asked me to make them a social media revamp for their YouTube channel. After that big job, I decided I wanted to do more than just design for other people. I was in love with the idea of how business was conducted in the gaming industry and that is when I moved onto my next big project.

Aporia Customs, LLC

I developed a company that not only offers some of the best services and products you can find within the gaming industry, but I made it so that any person in the gaming community who has a dream to create an identity so powerful that they can build a merchandise like no other. Aporia Customs is the only company in the world that manufactueres and sells everything in one place. We are known as the, "One Stop Gaming Shop". Aporia offers all custom gaming equipment, apparel, accessories, and so much more.

Aporia Esports, LLC

Professional Esports organization fielding the best teams in the amateur league! #FearAporia

Air Drop Crates, LLC

I partnered up with Nick Scalia who created Air Drop Crates because I believed in the monthly gaming subscription box concept that is focused on Esports, Geeks, and The General Gamer. For one low monthly fee, Air Drop Crates will ship a box full of new gaming gear on the 10th of every month!  There are no contracts to sign and you can cancel at any time. If you're looking to game with the products that professional gamer's use to boost their performance, then Air Drop Crates is the only monthly subscription box you'll ever want.

Aporia Circuit, LLC

I wanted to create a tournament platform that was not only user-friendly, but allows organizations and players to grow on a single platform. By hosting LAN Events, Online Tournaments, & Leagues it will give competitors a place to compete in an Amature setting. Also it will allow other companys to utilize our platform to insert themselves into the gaming industry.
I have had the privilege of working with Anthony on multiple occasions and in many different capacities. He is very hard working and is always looking for new ways to innovate and expand his business ventures.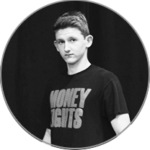 TYLER RAMBUSKI-SALZMAN
For a young business Owner Anthony has showed Poise under pressure, Commitment towards his community, and passion for what he does. As the Owner of World Best Gaming I couldn't have asked for a better partner in helping our brand grow. Its not the size of the dog in the fight, its the size of the fight in the dog. Anthony runs a company that you can count on to get the job done.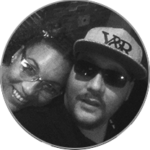 BOBBY HAMILTON
Anthony is a great thinker, and striver for success. Working with Anthony has been a pleasure he has been building a company through a tough industry and striving at that. He leads an amazing team and everyone truly likes working with him.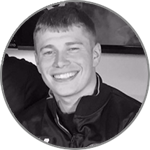 RAY ARSENAULT
Anthony is one of those people that can truly steer the ship. A visionary, a hustler, and most importantly, a leader. Working with Anthony for over 3 years, and seeing first hand what he can create and achieve, it would be silly for me to not recommend him to anyone trying to build or enhance their business!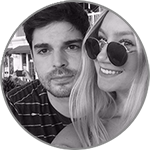 RYAN RUSSO